Events
August 3-31, 2015
3 Giftcards to be awarded! Official entry forms are located at the Official Entry Box at Center Court, lower level. On Monday, August 17, August 24 and August 31 entry forms will be collected and one entry form will be selected each Monday. Be sure to fill out an Official Entry Form each week!
*Must be 18 or older to enter. One entry per person per week. No purchase necessary. Official rules at the Lakeforest Management Office.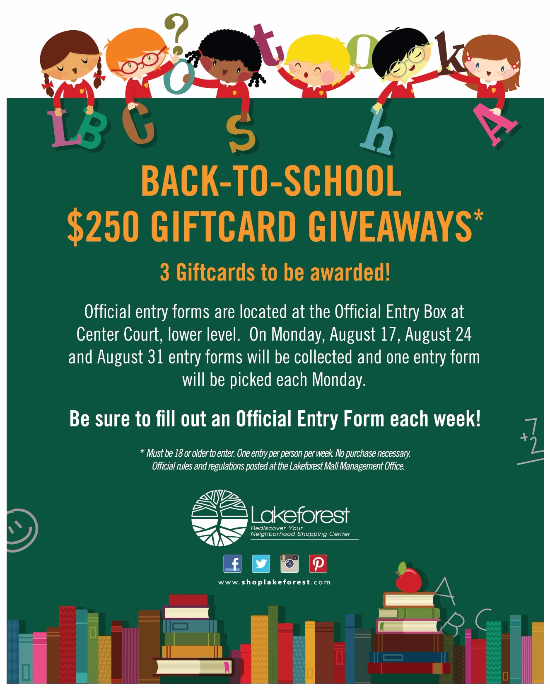 September 10 at 10:30 a.m.
Sing, dance, and learn in two languages with award-winning 123 Andrés!
Not yet a member? Join the club for FREE!